SCIADOPITYS
Sciadopitys verticillata            Zone 5
Japanese Umbrella Pine. Beautiful, pyramidal-shaped tree with deep green needles. It is named after the foliage which radiates from the branches like the ribs of an umbrella. Highly sought after for its beauty. Slowly grows to 10m high.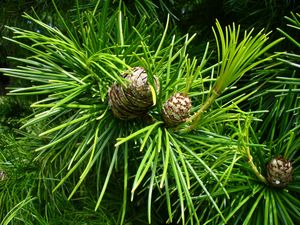 Sciadopitys verticillata 
Sciadopitys verticillata Little Filip     Zone 5
Japanese Umbrella Pine. Cone-shaped oval, with long needles that are light green. Grows 2.5m wide.